Is Nina Reeves Corinthos's world about to crumble?
General Hospital spoilers for November 17, 2023, tease Sonny expecting the truth from his new wife. What will Nina tell him — a half-truth, the full truth, or a full-on lie? Tune in to find out.
General Hospital Spoilers Highlights
Nina's (Cynthia Watros) world is full of landmines. First, she's embroiled in the whole Charlotte (Scarlett Fernandez) and Valentin (James Patrick Stuart) situation, which is messy with a capital "M." Second, Michael's (Chad Duell) blackmailing her and micromanaging her relationship with Willow (Katelyn MacMullen) and Wiley (Viron Weaver). He also wants her to sell her half of the Metro Court Hotel back to Carly (Laura Wright). And third, there's Ned (Wally Kurth), who finally remembers Nina blew the whistle on Drew (Cameron Mathison) and Carly. All he wants is to clear his name, but currently, he's keeping his mouth shut.
What's about to blow up in Nina's face is the deal she offered Carly. Sonny (Maurice Benard) knows about it and logically wants to know why. How will she answer: with the truth or more lies? Will he get more out of her than just selling her part of the Metro Court? Will he actually get the unadulterated truth? So many questions, but, more importantly, what answers will Nina have for her husband?
More Truth Bombs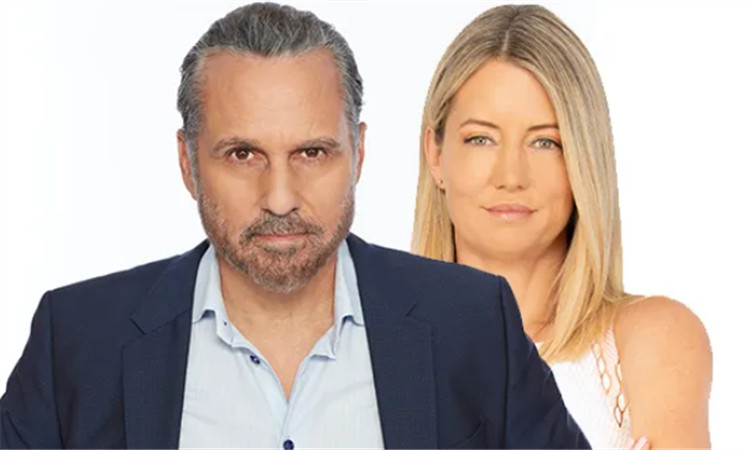 While Nina tries to avoid imminent and multiple disasters, Carly's in contemplation mode. Should she figure out a way to buy back her half of the Metro Court and partner up with Olivia (Lisa LoCicero) again? What about Kelly's — can she run a hotel and the diner simultaneously? Who turned her and Drew in? Carly has an inquiring mind, and she wants to know bad. It seems like Willow (Katelyn MacMullen) offers encouraging words that might help make one of these things more clear.
As for Carly's daughter, look for Joss (Eden McCoy) to unleash a few hard truths on Spencer (Nicholas Alexander Chavez). She witnessed him take out his anger and his abandonment issues on Trina (Tabyana Ali) over Esme (Avery Kristen Pohl) moving out of the penthouse with Ace. What remains to be seen is how Spencer will handle these so-called truths. He hasn't listened to anyone yet, but who knows, Joss's blunt and potentially brutal words may do the job.
Givers and Takers
Robert Scorpio (Tristan Rogers) needs Felicia's (Kristina Wagner) help, but what will that help look like? It's a possibility that he needs her to dust off her private eye skills once more. It's equally feasible that he needs her help with his latest situation-ship, the one he has going on with Diane (Carolyn Hennesy). Or it could be something Diane fears — Robert needs his friend's help with his favorite trouble magnet, Anna Devane (Finola Hughes).
Meanwhile, Mayor Laura Collins (Genie Francis) is knee-deep in dealing with an issue of a personal nature. She's hella worried about Charlotte and will do anything to ensure her granddaughter's health and safety. Is this the crisis that causes her to make an offer? And if it is, will that offer be accepted or refused? As if anyone ever refuses Laura.
In case you missed it, every Sunday, Soap Hub's very own in-house critic offers his (sometimes) curt, and heartfelt critique about the General Hospital week that was. If you missed their latest review, click here, get caught up, and then add your opinion to the comments section.